Mobile Gaming in Indonesia: Relationships through New Media
January 14, 2021 6:24 am || By admin
The evolvement of the internet, especially on social media platforms, have affected the way people interact.[i] Not only limited to e-mails, but applications have also evolved to include various features for socializing.[ii] Some of the most common examples could be seen through gaming applications.[iii] In the past, gaming may be seen by some as a solo entertainment activity. However, there are elements of social life, may it be thirst to flex, compete, or simply enjoying the fun with close peers, that exist in the way we play games, from then until today.
While PC games are getting more advanced, with increased specification requirements, some who are low in budget opt for the arguably equally entertaining alternative- mobile games.[iv] In Indonesia, mobile gaming has struck the wild game for businesses. The revenue for mobile games in the country has reached USD$641m, a sharp increase from the previous year's gain of USD$563m (2017) and USD$603m (2018).[v] The revenue for 2020 is also expected to increase to USD$712m and continue to rise by the end of 2025 to USD$783m.[vi] The number of users has also steadily increased from around 37.2m users in 2017 to 43.9m users in 2019.[vii] This number is also expected to increase to 50.8m users by the end of 2020.[viii] Users are mostly around the age of 25-34 years old (44.7%) and 18-24 which make up to 35.5% of total users in 2019.[ix] In which 41.9% came from lower-income households.[x]
According to the Android Play Store Top Grossing, several of the most popular games played in Indonesia are: Garena Free Fire, Mobile Legends, PUBG, etc.[xi] While some others who are not grossing boast high ratings such as Arknights and SKY.[xii] Here we could see that while most games have multiplayer features, popular ones do not. Some arguments said that non-multiplayer gamers are pure solo players; however, that may not be entirely true. This article will discuss more about this curious phenomenon called "relationship in gaming" through three main types of reasonings mapped out: 1) existing relationship, 2) in-game relationship, and 3) outside-game relationship. Emphasizing the argument that people also seek social interaction or a place in society, even within mobile gaming. Showing how digital society has indeed become integrated into what we use to call- "real life."
Firstly, existing relationships refer to some gamers' social force, which encourages them to take up a game to maintain or improve their relationships. This may come from classmates who pushed them to play together, or their long-distance partner who wanted to date through online RPG games. Another way to see it is through the increasing number of game vouchers advertisements that shout out "mabar" (playing together) as a tagline.[xiii][xiv][xv][xvi]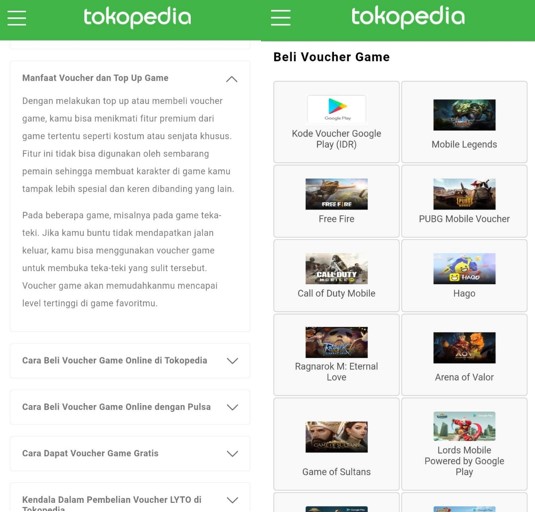 (Picture 1: Shows the description for buying Game Voucher through "Tokopedia," highlighting how "top up" could make the player's character better than the others, emphasizing "flexing" through games, as well as the types of vouchers users can buy)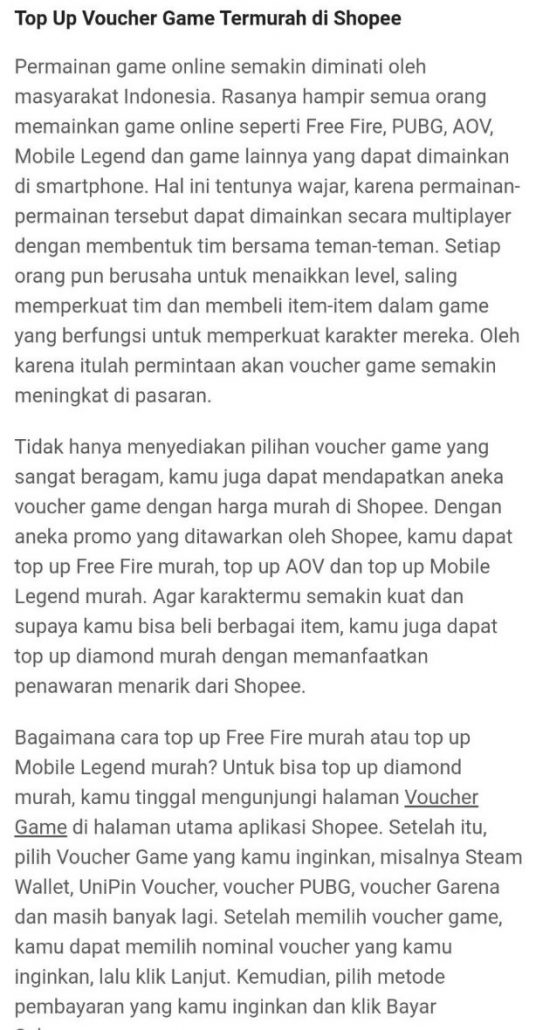 (Picture 2: Shows how "Shopee" describe mobile gaming in Indonesia as well as its popularity due to the games multiplayer and social features)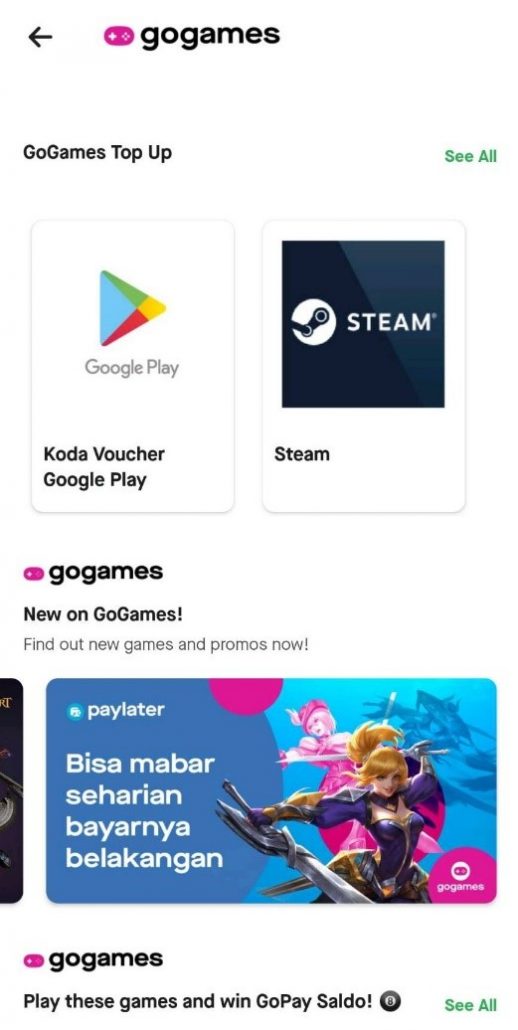 (Picture 3: Shows how GoJek's GoGames advertising products using "mabar" as a tagline)
Secondly, on "in-game relationship," while existing relationships may be strengthened through mobile gaming, there are instances in which people choose to meet strangers online.[xvii] They do so to create another persona, escape from "reality," and have new friends.[xviii] Many have thought that the idea of gaming is "kid's" stuff.[xix] However, from the previously mentioned statistic, most players are young adults to adults. This is not surprising, as the wanting to escape from responsibilities, once again feeling youthful, through mobile gaming and anonymous interactions, is more relatable to adults. Such is proven through the popularity of mobile MMORPG games in Indonesia's Android Play Store. Most MMORPG has features that allow us to inhabit a character we create, and depending on the in-game options, we may also choose what we look like and what we could be good at. Here, interacting with strangers, may it be through chat boxes or in-game Voice Call, may serve as a platform for players to create their desired persona and image.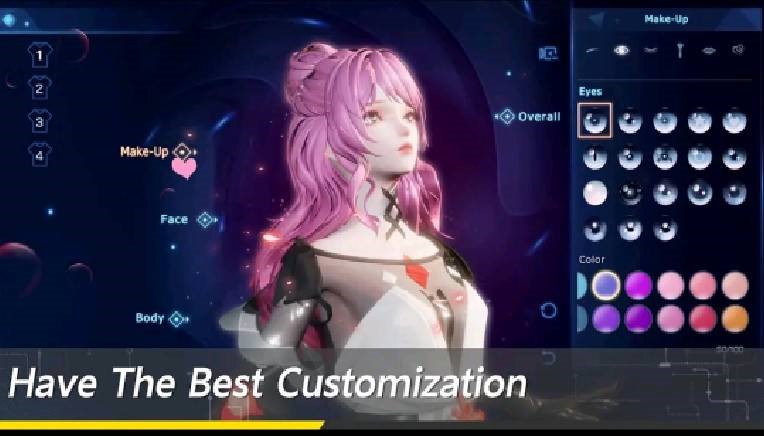 (Picture 4: Example of Avatar Customization in "Dragon Raja" Game)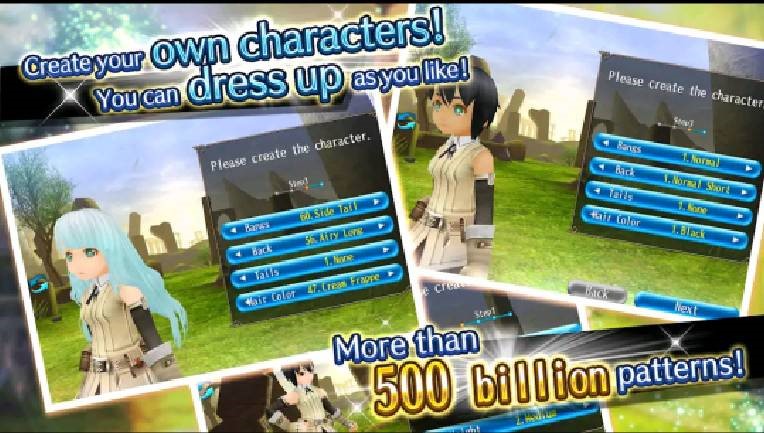 (Picture 5: Example of Avatar Customization in "Toram Online" Game)
Thirdly, "outside game relationship" refers to the relationship some players choose to have beyond the scope of in-game interactions. While some games boast their in-game socializing features, some games do not accommodate much socializing. Games like Arknights, Granblue Fantasy, or Fate Grand Order, for example, do not have the add friends' option. Some accommodate messaging, however not much on live chats or other interactions commonly present in MMORPG games. So how do we explain the relationships involving these types of games?
Some of us may be familiar with gaming community pages, such as on Discord, Facebook, Instagram, or even LINE. While some are indeed official gaming community pages, many are created by the players themselves. These pages are usually created to accommodate their gaming experience beyond in-game interactions- sharing professional tips or scheduling an in-game guild dungeon raid. Beyond that, these pages also accommodate in-game friends who wanted to meet each other more personally. Sharing more intimate conversation through social media, or deciding for real-life meet up with guild friends.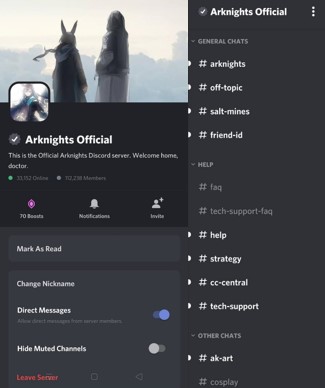 (Picture 6: Shows the Discord Official Community Server for "Arknights")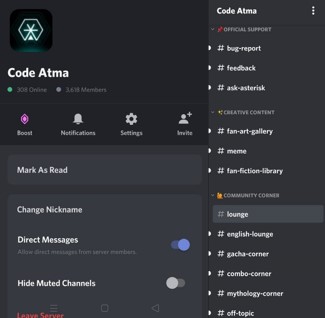 (Picture 7: Shows the Discord Official Community Server for "Code Atma")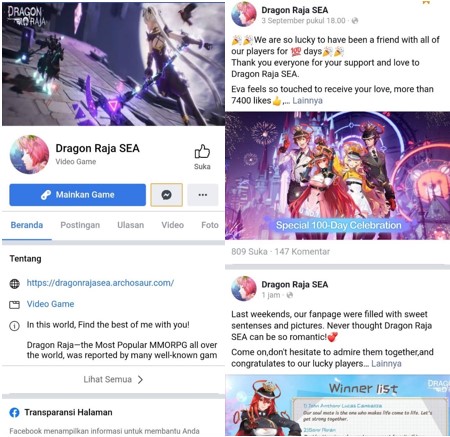 (Picture 8: Shows the Official Dragon Raja SEA Facebook Page)
            Here we could see how players want for relationships and social interactions have penetrated much more in mobile games today. Even without the presence of sufficient socializing features in-game, people have found ways to keep themselves connected with their respective gaming communities. Mobile games have also increasingly evolved to accommodate such interactions, updating themselves to increase players' comfort. Proving further the argument that no matter where it is, people will still seek for that social aspect, even in mobile gaming, increasing the rave for social mobile gaming, and some blurring the lines of interaction between what is online and "real life."
References
---
[i] Edosomwan, S., Prakasan, S.K., Kouame, D., Watson, J., & Seymour, T. (2011). The history of social media and its impact on business. Journal of Applied Management and Entrepreneurship, 16, 79-91.
[ii] Ibid.
[iii] Gough, C. (2019). Social gaming – Statistics & Facts. Statista (online). Available at: https://www.statista.com/topics/2965/social-gaming/#:~:text=Social%20gaming%20most%20commonly%20refers,as%20interactive%20multiplayer%20video%20games.
[iv] Saldana, G. (2014). Why mobile games are so popular. Games Radar (online). Available at: https://www.gamesradar.com/why-mobile-games-are-so-popular/
[v] Statista. (2020). Mobile Games. Statista (online). Available at: https://www.statista.com/outlook/211/120/mobile-games/indonesia
[vi] Ibid.
[vii] Ibid.
[viii] Ibid.
[ix] Ibid.
[x] Ibid.
[xi] Google Play. (2020). Games: Top Charts. Google Play (Online). Available at: https://play.google.com/store/apps/top/category/GAME
[xii] Ibid.
[xiii] Shopee. (2020). Voucher Game. Shopee (online). Available at: https://shopee.co.id/produk-digital/voucher-game/80
[xiv] Gojek. (2020). Promo Voucher Game dengan GoPay: Cashback hingga 100%. Gojek (online). Available at: https://www.gojek.com/blog/gopay/promo-voucher-game/
[xv] Tokopedia. (2020). Beli Voucher Game. Tokopedia (online). Available at: https://www.tokopedia.com/voucher-game/?ev_efid=CjwKCAjw74b7BRA_EiwAF8yHFPFspEX8Tf6wfvh5d27uaoW08oJiDpNJzWHewqpTjRQGWCVk3eAiJxoCkscQAvD_BwE:G:s&gclid=CjwKCAjw74b7BRA_EiwAF8yHFPFspEX8Tf6wfvh5d27uaoW08oJiDpNJzWHewqpTjRQGWCVk3eAiJxoCkscQAvD_BwE&gclsrc=aw.ds
[xvi] Coda Shop. (2020). Coda Shop. Coda Shop (online). Available at: https://www.codashop.com/id/
[xvii] Kang, C. (2015). Third of all teens who meet strangers online are meeting them in person, too. The Washington Post (online). Available at: https://www.washingtonpost.com/news/the-switch/wp/2015/08/06/why-kids-are-meeting-more-strangers-online-than-ever-before/
[xviii] Jabr, F. (2019). Can You Really Be Addicted to Video Games?. The New York Times Magazine (online). Available at: https://www.nytimes.com/2019/10/22/magazine/can-you-really-be-addicted-to-video-games.html
[xix] Darling, N. (2019). Most Gamers Are Adults. Why Do We Worry When Kids Play?. Psychology Today (online). Available at: https://www.psychologytoday.com/us/blog/thinking-about-kids/201905/most-gamers-are-adults-why-do-we-worry-when-kids-play