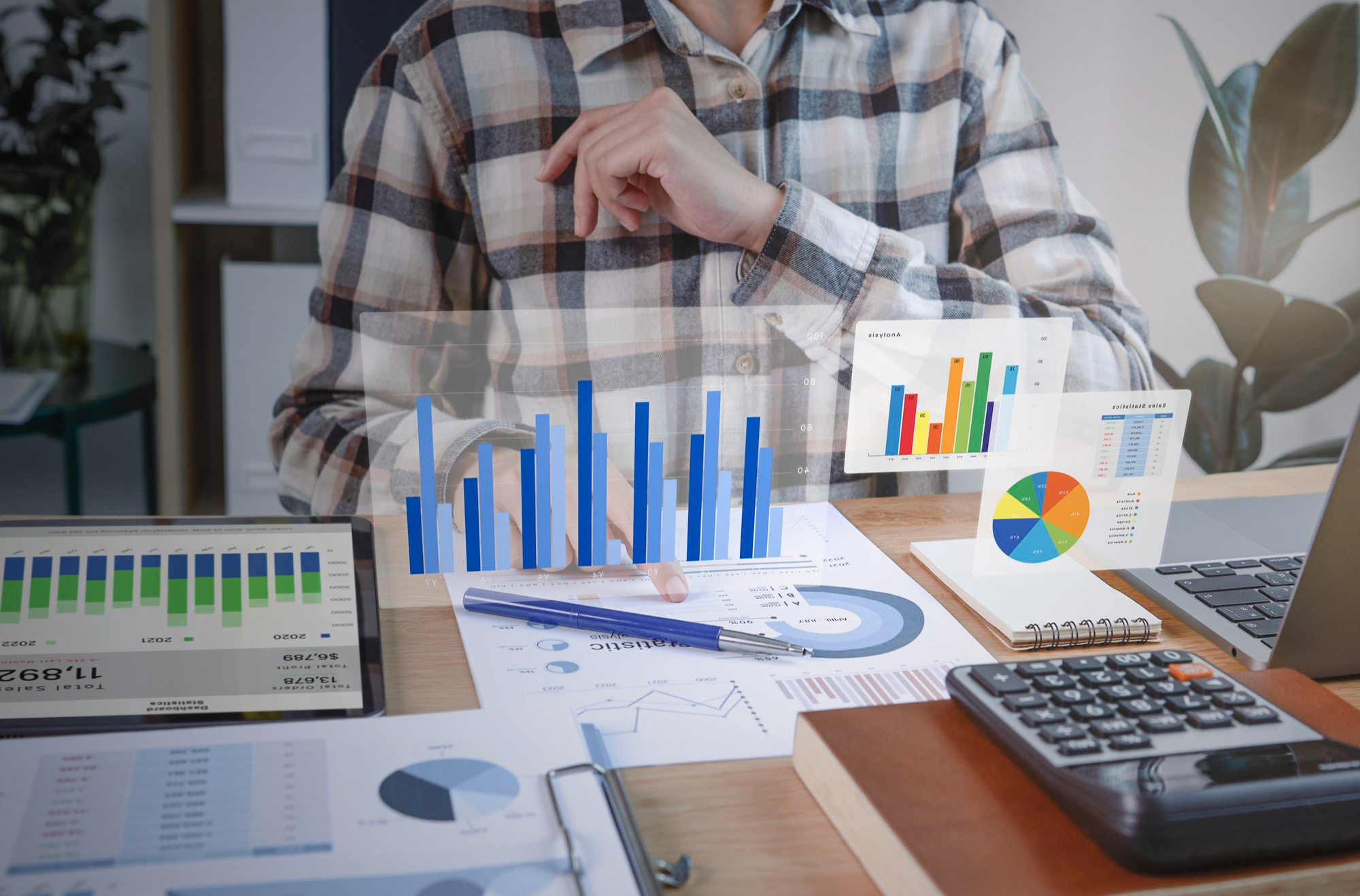 Boosting the Digital Economy in the Data-Driven Age: Challenges and Opportunities
December 24, 2022 1:36 pm || By admin
Author: Rizka Khairunissa Herdiani
Editor: M Perdana Karim
With the presence of digital technology in our lives, it is not surprising that data has become a valuable resource as many are becoming more integrated within the digital space. The value of data as a resource is also echoed with the increase of Indonesia's internet penetration, almost reaching 73.7% of Indonesia's total population[i]. Hence, data utilization has taken new heights as it enters different sectors, not only the digital economy, but also affects health, education, and logistic sectors. In Indonesia, for instance, e-commerce has seen promising prospects since it has taken up to 33.7% of the nation's digital economy. Moreover, it is estimated that Indonesia's e-commerce transactions will reach US $53 billion by the end of 2021 and continue to grow at 18.8 percent until 2025[ii].
The conversation surrounding data utilization in the digital economy also pertains to the existence of micro, small, and medium enterprises (MSMEs). Indonesia's very own MSMEs are already growing and are currently striving towards the path of digitization. There is an estimated 65.2 million MSMEs currently operating in the country[iii]. Their contribution is also considered significant as it covers 61.1 percent of the national GDP. However, the issues surrounding lack of digital literacy and technological accessibility are still prominent.
These findings show that there is plenty of room for improvement in boosting the digital economy in the age of data. However, it begs the question of how far have the actors involved in the development of the digital economy overcome the arising challenges and what kind of opportunities emerged along the way.
Challenges
In the case of data utilization, cross-border data flow (CBDF) has become a crucial aspect that needs regulation due to its significant impact on the economy of various sectors, such as retail and manufacturing. However, it is still challenging to approach CBDF as it has yet to find a balance between all aspects of its regulatory approaches[iv]. As a result, some are against the idea of data free flow with trust (DFFT), while others have yet to formulate regulations surrounding DFFT. Moreover, actors involved in this scheme, such as tech companies, are competing to shape the direction of related regulations. In other words, implementation policies surrounding cross-border data transfer are still lacking, due to the differences in motivations and priorities across countries.
Another aspect that tends to be ignored is pertaining to standardization. Despite the skyrocketing numbers of foreign trade agreements on the digital economy, the substance of these agreements are too broad and complex to be implemented in the field. For example, digital agreements can discuss the surrounding topics of, but not limited to, AI, digital identities, personal data protection, data innovation, e-payments, data localisation prohibition, online consumer protection, etc. In the context of the digital economy, for instance, the lack of standardization can lead to misplaced regulations and practices regarding users' personal data protection.
Finally, digital literacy is also an ongoing issue since there is still a significant gap in understanding potential benefits and technological accessibility[v]. Such an issue could lead to the lack of human resources with digital talent capabilities and increasing perceived threats. These include cybersecurity and data privacy concerns, vulnerability to digital fraud, and a fear of change due to these preconceived notions. Hence, these challenges reinforce one another, which may stall the growth of the digital economy.
Opportunities
Although there are a lot of challenges to overcome, one should also look at the underlying potential. It should be noted that foreign trade agreements surrounding the digital economy are trending, which can turn into an opportunity to look through the various policies and regulations. For example, one of the three topics mainly discussed within Indonesia's G20 Presidency, particularly under the Digital Economy Working Group meetings, is regarding CBDF between the G20 member states. From there, recognizing the details surrounding best practices on trust, identity, and mechanisms can help construct a standardised data protection policy.
While the main challenge in the digital economy trade agreements stem from the fact that standardisation is key and many countries are finding it harder to comply, there have been many international best practices in which countries have willingly complied. Although it may stem around the discussion of personal data protection, it is a clear indicator that countries are on the right path. International best practices on personal data protection such as the OECD Guidelines 2013, APEC Privacy Framework, ASEAN Privacy Framework, and the EU GDPR are some examples of how governments can agree upon a certain standard, meaning not all hopes are lost for digital economy trade agreements.
Moreover, governments should also bring stakeholders such as the private sector to the table regarding advancing the digital economy. While the public sector focuses on finalizing and enacting these policies and regulations, the private sector actors, such as start-ups and technology platforms, can help in providing input and innovation to implement policies that will be implemented. Thus, a collaboration of cross-sector stakeholders is vital in ensuring a secure data protection framework[vi].
Mainstreaming digital talents is crucial in maintaining the development of the digital economy. Programs such as Kartu Prakerja and the MoCI's Digital Talent Scholarship, for instance, are examples of this[vii]. By providing digital training, the program is able to initiate the mainstreaming of digital talent during the pandemic. Furthermore, research collaborations on the matter are also crucial.
Conclusion: What to expect in the future?
Boosting and driving the digital economy by utilizing data in this time and age is still an ongoing progress riddled with challenges and obstacles. Yet despite this, there is still room for improvement, especially in developing the digital infrastructure and literacy as a means of support. Moreover, focusing more on policies over technicalities is also crucial to reduce misplaced understandings surrounding data protection regulation, along with the standardization practices to ensure cross-border data flow that can be implemented in different policy settings. Thus, integrating these complex elements could improve the current data governance for public safety in the long run.
---
[i] Asosiasi Penyelenggara Jasa Internet Indonesia, 'Laporan Survei Internet APJII 2022', June 2022, https://apjii.or.id/content/read/39/559/Laporan-Survei-Profil-Internet-Indonesia-2022.
[ii] Google, Temasek, Bain & Company, 2021. e-Conomy SEA 2021.
[iii] Indonesia in Full Swing to Strengthen its Economic Backbone [WWW Document], 2021. Jakarta Globe. URL https://jakartaglobe.id/business/indonesia-in-full-swing-to-strengthen-its-economic-backbone (accessed 7.3.22).
[iv] Adhiarna, I. N., 2022. Digital Experts Talk #11: Boosting Digital Economy in the Data-Driven Age CfDS.
[v] Bhwana, P.G., 2021. Indonesia in Need of 9 Million Digital Talents, Says Kominfo [WWW Document]. Tempo. URL https://en.tempo.co/read/1521700/indonesia-in-need-of-9-million-digital-talents-says-kominfo (accessed 7.3.22).
[vi] Putri, T. P., 2022, Digital Experts Talk #11: Boosting Digital Economy in the Data-Driven Age CfDS.
[vii] G20 Indonesia, 2022. MCI Minister: Serving as Digital Ecosystem Driver, Digital Talent Demand Increases – G20 Presidency of Indonesia. URL https://g20.org/mci-minister-serving-as-digital-ecosystem-driver-digital-talent-demand-increases/ (accessed 7.3.22).