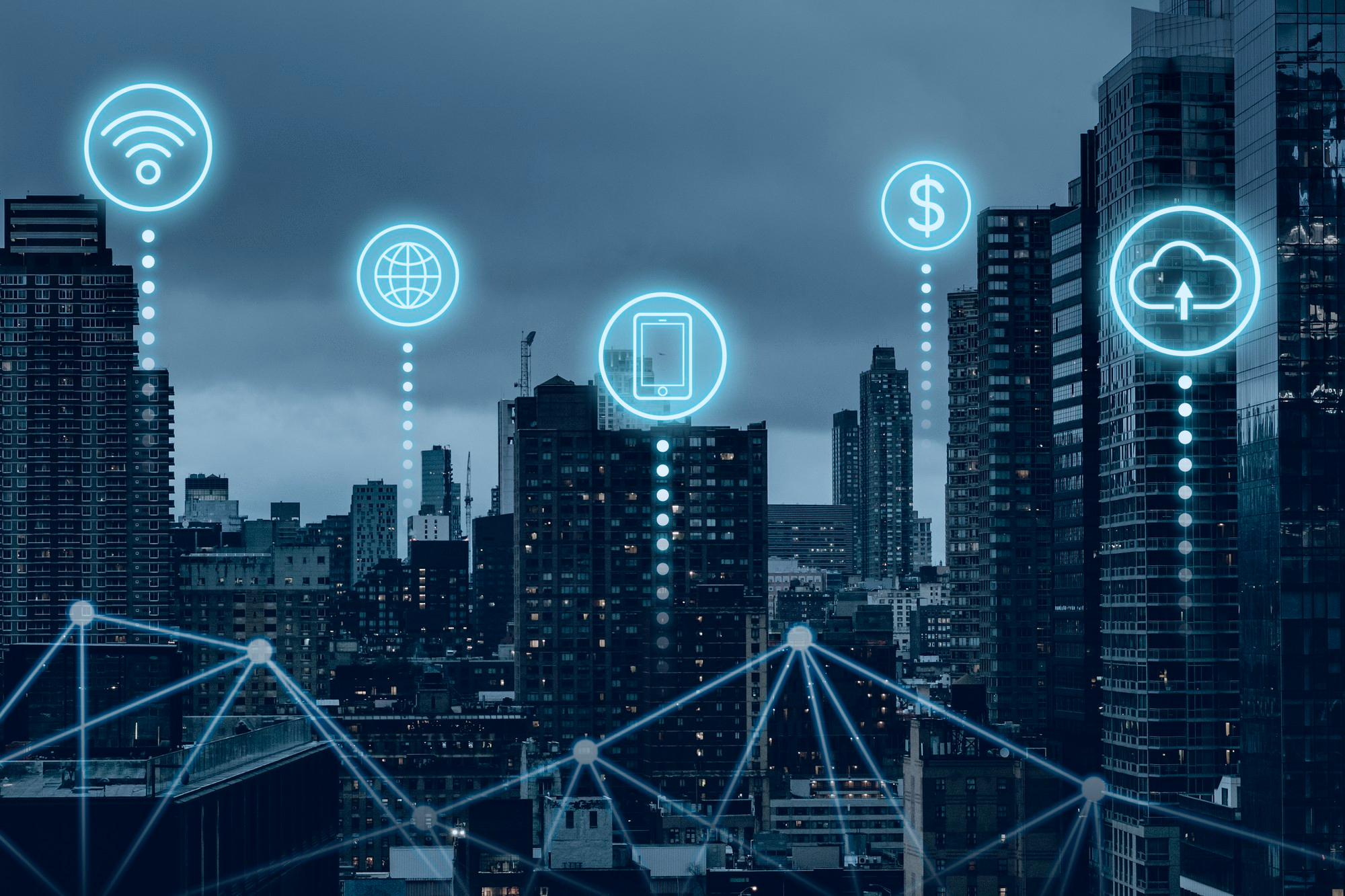 Is Indonesia's e-Government Ready? A Review from the Reality Perspective
December 24, 2022 1:55 pm || By admin
Author: Dhalia Ndaru Herlusiatri Rahayu
Editor: M Perdana Karim
Current Implementation of Indonesia's e-Government Program and Future Goals
Indonesia's e-Government system, also known as System Pemerintahan Berbasis Elektronik (SPBE), is a government administration system that utilizes information and communication technology with the aim of realising clean, effective, transparent, and accountable governance so that it can provide quality and reliable public services[i].
SPBE was created as part of the digital transformation initiative by the government and is one of      President Joko Widodo's priority programs[ii]. However, its implementation has not always been smooth due to various factors that affects the slow pace of its roll out. Quoted from the presentation of Prof. Ir. Achmad Djunaedi, MURP, Ph.D at the Digital Expert Talks #13 event organized by the Center for Digital Society (CfDS) FISIPOL UGM, Thursday, July 21, 2022, there were several factors that has hindered the SPBE implementation[iii]. These factors include: 1) unsupportive government policies; 2) less integrated implementation; 3) lack of training schemes and qualified staff; 4) lack of change management efforts; 5) lack of data integration; 6) lack of funds for e-government implementation; 7) lack of ICT infrastructure standards; 8) lack of information security and ICT as a result of lack of funds for e-government implementation efforts; 9) the absence of CIO or CDO positions at the government level, and; 10) the uneven distribution of e-government and internet progress in Indonesia.
These challenges then prevent us from fully implementing the Smart City concept in Indonesia, a city planning concept that uses digital technology to run the wheel of life more efficiently, where the instruments needed in the city are interconnected and function intelligently[iv]. This means that it must be supported by good infrastructure, whether its IT, social, or business.
However, long before all these concepts can be achieved, we must realise that the current condition of Indonesia requires much improvement. Not only infrastructure issues that need to be addressed, but also data security and the potential for cyber criminal attacks, especially because government systems have been the main targets for cyberattacks, from ransomware attacks to data leaks[v].
The Challenges of Implementing SPBE in Indonesia
There are two basic factors that are required to be established solidly before SPBE can be implemented, namely, factors regarding cyber security and contextual issues (geographical, demographical, and social). Unfortunately, these two factors are still a challenge for implementation, a far cry from being the basis. So much so that when forcing the SPBE to be implemented, there is the potential for it to be missed out during the process.
The first issue, cyber security, still needs to be addressed from multiple layers. The latest report from the National Cyber Security Index (NCSI), shows Indonesia ranks at 6 out of 10 in Southeast Asian countries, and 83 out of 160 countries globally[vi]. These results imply the need of further improvements, such as the network and infrastructure factors that are severely outdated and cannot accommodate the way people work in modern settings like today. Problems related to cyber security are the fundamental basis for human security needs in Abraham Maslow's hierarchy of needs. When we run a government system in a condition where the basic needs of our security system are not secure, it becomes quite difficult to meet other higher needs. Even when we jump over the most basic needs so that the needs at the top level of the hierarchy are met, our foundation is not solid and of course causes problems that have wings and affect other levels of needs.
Another challenge that should not be ignored is how we can prepare for the implementation of the e-government system in different conditions within the territory of Indonesia. As we know that geographical conditions for all parts of Indonesia are not the same, as well as demographic records and social and cultural conditions in society. The issue of geographical, demographical, and social conditions has become a need that is as fundamental as the issue of cyber security. There are many government agencies in it that run in their own way. The central government should not ignore this condition and must support equity so that the digital transformation that it dreams of can run simultaneously for all parts of Indonesia.
Although this challenge comes from the most basic level, the author sees that the implementation of SPBE does not stop or pause and fix the lowest needs. On the other hand, the implementation of SPBE continues while overcoming the challenges that come from within the system itself. This step is less effective because if basic foundations such as cybersecurity issues and infrastructure factors are not addressed immediately, there will continue to be gaps for other potential issues during the implementation process.
The Importance of Stakeholder Involvement in the Implementation of SPBE Towards Multi-Dimensional Transformation
To achieve the concept of e-government as a whole and to realise the coveted Smart City concept, both the government and the community must be aware that it is a common goal that must be pursued together. Cooperation between the government and various stakeholders must synergise with each other so that each one focuses on its duties and remains focused on the goal of achieving digital transformation.
For example, from the government side, one of the efforts from the Ministry of Communication and Informatics (MoCI) to support and encourage the development of digital transformation is the development of infrastructure and applications[vii]. Infrastructure development consists of the development of the National Data Center, Intra Government Network, and Government Service Liaison System. Meanwhile, application development consists of plans to create a Super App concept that integrates public services so that they become 'one stop or integrated. Not only developing infrastructure and applications, the MoCI also prepares other crucial supporting aspects, such as skilling, process, and technology. For example, improving digital infrastructure by developing internet access throughout the country, collaborating with BSSN in organizing national SPBE workshops, increasing awareness to reduce human error factors, and holding digital literacy programs.
Another stakeholder that the author values is equally important to ensure the implementation of SPBE runs smoothly, is the private sector. The private sector brings technology and innovation to help the government in its digital transformation journey.
Conclusion
According to the author's understanding and based on the information search carried out, the implementation of SPBE in Indonesia on a national scale can be said to be too early or in a hurry. We still have a duty to address fundamental issues such as cybersecurity issues and infrastructure imbalances between the central regions of the national government and regions outside of it. Although this implementation goes hand in hand with addressing the underlying issues, the authors argue that such a decision will only result in patchy solutions and less preventive against future threats. However, the authors still appreciate the government's decision to try to bring innovation, especially in public services by trying to present an integrated system.
---
[i] Administrator. 2022. Apa itu SPBE di Pemerintahan? [online] Dinas Komunikasi dan Informatika Kabupaten Kediri. https://diskominfo.kedirikab.go.id/baca/apa-itu-spbe-di-pemerintahan#:~:text=SPBE%20merupakan%20singkatan%20dari%20Sistem,memberikan%20layanan%20kepada%20Pengguna%20SPBE. Accessed on 10 Aug 2022
[ii] Author. 2021. Jamin Pelaksanaan Transformasi Digital Terintegrasi, Pemerintah Susun Perpres Arsitektur SPBE. [online] Kementerian PANRB. https://www.menpan.go.id/site/berita-terkini/jamin-pelaksanaan-transformasi-digital-terintegrasi-pemerintah-susun-perpres-arsitektur-spbe Accessed on 10 Aug 2022
[iii] https://www.youtube.com/watch?v=x_r4AjTJkVg Accessed on 10 Aug 2022
[iv] Author. n.d. Kota Cerdas. [online] Direktorat Pengembangan Kawasan Pemukiman, Ditjen Cipta Karya Kementerian PUPR. http://sim.ciptakarya.pu.go.id/kotabaru/site/konsepkotabaru/21a Accessed on 10 Aug 2022
[v] Burhan, F. A. 2021. Awas! SIstem Pemerintahan dan Kesehatan Jadi Incaran Serangan Siber 2022. [online] KataData. https://katadata.co.id/desysetyowati/digital/61c69e3627098/awas-sistem-pemerintah-dan-kesehatan-jadi-incaran-serangan-siber-2022 Accessed on 11 Aug 2022
[vi] Arradian, D. 2022. Miris, Kualitas Keamanan Siber Indonesia Urutan 83 dari 160 Negara. [online] SindoNews. https://tekno.sindonews.com/read/792483/207/miris-kualitas-keamanan-siber-indonesia-urutan-83-dari-160-negara-1654689994#:~:text=Laporan%20terbaru%20National%20Cyber%20Security,dari%20160%20negara%20secara%20global. Accessed on 11 Aug 2022.
[vii] https://www.youtube.com/watch?v=x_r4AjTJkVg Accessed on 10 Aug 2022