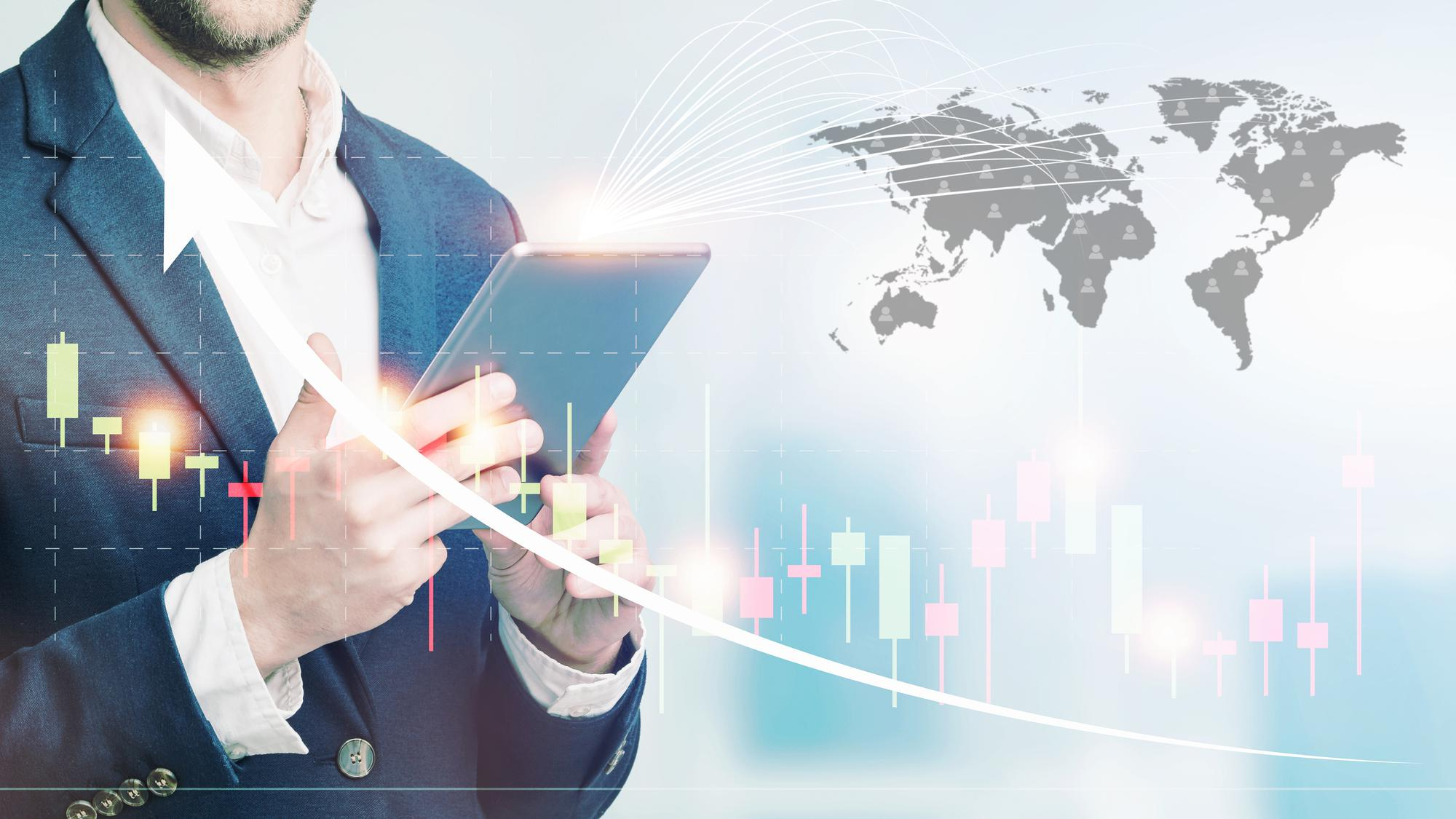 Technology and Business in Indonesia's Digital Economy
March 10, 2023 2:52 pm || By admin
Author: Alifian Arrazi
Editor: Jasmine Andretha Putri
Technological advancements have brought about numerous changes in various sectors of business. Rising internet penetration and the Covid-19 pandemic also make the role of technology more significant for society, where it has the potential to improve the efficiency of numerous economic sectors. Indonesia, with a population of 276.4 million people, is home to a growing digital economy as many sectors of the Indonesian economy have gone digital. With the advent of the digital economy, it is worth noting to analyze how much technology has transformed Indonesian economic sectors and what are the current challenges to technology adoption in the digital economy sector. In this research breakdown, we try to take a closer look at the East Venture Digital Competitiveness Index (EV-DCI) report. The report portrays the current digital economy condition of Indonesia from six major industries: (1) e-commerce, (2) logistics, (3) health, (4) education, (5) tourism, and (6) fintech. In addition, we also explore the current condition, challenges, and future strategy of six major digital economy industries in order to maximize the adoption of digital technology in the sector.
E-Commerce Sector
The growth of technology in the e-commerce industry, as assessed by the EV-DCI index, has increased to 39% year on year (YoY). This is due to a 62% increase in transaction growth in the e-commerce industry during the pandemic. Despite the high figure, Indonesia's e-commerce market share remains smaller in comparison to the region's size (27% [Indonesia] vs. 62% [Malaysia]). As a result, the e-commerce sector has a lot of opportunities to develop further especially in the field of Online-to-Offline integration.
Logistics Sector
The growth of technology in the logistics industry, as assessed by the EV-DCI index, has been 40.6% higher than the year 2020. However, Indonesia's logistics industry has not been properly optimized. According to a World Bank survey conducted in 2018, logistics costs continue to account for 23.5% of total goods produced. This figure is relatively high when compared to neighboring countries such as Singapore, Thailand, and Vietnam.
Health Sector
The growth of technology in the health industry has already been 63% higher compared to 2017. The ASEAN region's health sector has also gained remarkable investment, with a net total of 1.1 million USD. Several technologies used in the health-tech sectors were discussed, including (1) health apps, (2) cloud computing, (3) blockchain, (4) data science, and (5) sensory health devices.
Education Sector
The growth of technology in education also has been exponentially grown due to pandemic conditions and collaboration between business and government. The impact of pandemic conditions on in-person learning motivates technology to play a larger role in education. From 2021 to 2022, different initiatives from the government and Education-Technology corporations have caused the users of the edutech industry to increase 46%. Nonetheless, despite rapid technological advancements in the field, Indonesia faces several challenges and constraints in the education sector. This includes: (1) intra and interregional education disparity and (2) low pre-school and higher education participation.
Tourism Sector
The pandemic situation also brought a significant impact on the tourism industry, decreasing its economic activity. The decrease in visitor numbers from 2020 to 2021 has resulted in a 52 to 49% decrease in transaction volume in the industry. The low amount of transactions in the sector underline the necessity for online travel agents (OTA) to help the industry recover. This is because OTAs have a technological efficiency that reduces the transaction price.
Fintech Sector
In the financial technology (fintech) industry, the growth of technology adoption in the financial industry has reached 84% due to hybrid online to offline scenarios, this made the adoption of technology in the fintech sector grow exponentially. With 90 million individuals that are left untapped by traditional banks and financial institutions and an emerging pro-financial industry legislative bill (PPSK bill), the fintech industry and its technology still have many rooms to grow. The industry should embrace for many promising innovation such as: (1) financial derivatives, (2) digital rupiah, and (3) crypto as a commodity, that is utilized with technology
Barriers for Technological Adoption of Digital Economy in Emerging Countries
From the EV-DCI report, we can infer that there are some hurdles that reduce the growth of technology adoption in various digital economy sector:
No
Sectors
Barriers for Technological Growth
1
E-Commerce
– Indonesia low digital literacy score that made many customer left uninformed authentic products when buying in the e-commerce platforms
– Access to funding and investment in E-commerce sector
– Regional transaction disparity between metropolitan and rural area
2
Logistics
– Nonoptimal infrastructure from roads, harbor, to supply chain
– Uncoordinated bureaucracy and multiple backlash regulation
– Nonoptimal logistic supply chain
3
Health
– Low quantity of individuals that work in the health sector
– Incomprehensive regulation in the digital health sector
– Relatively low adoption to health technology
4
Education
– An educational disparity in Indonesia that shapes unequal education infrastructure in rural and urban areas.
– Pre-school and higher education low participation
5
Tourism
– Tourism supporting infrastructure such as accommodation infrastructure, regional connectivity, and tourist friendly activities.
– A digital divide in technology infrastructure that mainly only appear in high tourism area such as Jakarta, Bali, and Labuan Bajo
– Relatively low initiative and co-creation from tourism stakeholders such as: local tourism awareness group (pokdarwis), local government, and business community   in developing and promoting  promising tourist area.
6
Fintech
– Financial alliteration in low socioeconomic status
– Digital ID policy
Strategies for Pushing Technological Growth in Various Economic Sector
No
Sectors
Strategies for Technological Growth
1
E-Commerce
– Think outside of conventional supply chain
– Understand customer priority Enhance digital skills
2
Logistics
– Fixing connectivity issues through developing a just infrastructure throughout Indonesia
– Incorporating technological aspect to build transportation infrastructure
– Implementing intelligent transportation system policy to monitor, evaluate and manage transportation system
3
Health
– Optimizing the use of data for national health strategy
– Creating Electronic Health Record
– Pushing the adoption of Artificial Intelligence in the health sector
4
Education
– Optimizing Massive Open Online Course (MOOC) to widening educational scope.
5
Tourism
– A collaboration between local government, Online Travel Agent (OTAs) platform to personalize, customize, and localize travel journey.
– Creating innovative tourist activity, tourism accommodation infrastructure, and regional connectivity.
– Promoting tourism and leisure economy in low destination areas that held promising avenues.
6
Fintech
– Forming a cross-cut stakeholder institution that facilitate multi-channel information access
– Creating a network and learning ecosystem of fintech
– Educating the public about financial literacy when accessing fintech products.
What's Next for Tech Utilization in Economic Sectors?
Indonesia holds a promising opportunity for technology to play a bigger role in the upcoming development of the digital economy. With 276.4 million individuals that reside in five main islands and 30 smaller archipelagos, utilizing technology in the various sectors of the economy can bring a wider audience to business operations. To increase the usage of technology in digital economic sectors, there are several things that stakeholders can do. First, Indonesia needs to develop digital talent through its education system and an increase in digital capacity skill. The digital technology revolution needs a multi-stakeholder collaboration between government and various institutions to grow digital talents that can fill many tech based job openings. Second, Indonesia needs to also gradually adopt new technology development in the digital economy. The six industries that are mentioned before prove that digital technology can create an effective economics of scale for the industries. Digital technology adoption allows the government to create a resilient creative economy. In addition, the adoption of digital technology also drives the manufacturing and extractive sector to diversify their business focus. Lastly, stakeholders need to accelerate the implementation of Environment, Social, and Governance economical principles. An ESG principle that is supported by technology will drive a more sustainable economic development in Indonesia.
---
Daftar Pustaka
East Ventures. (2022). East Ventures—Digital Competitiveness Index 2022—East Ventures. https://east.vc/reports/east-ventures-digital-competitiveness-index-2022/
Global Rankings 2018 | Logistics Performance Index. (2018). Retrieved December 1, 2022, from https://lpi.worldbank.org/international/global
Google. (2022). Google e-Conomy SEA 2022 Report. https://economysea.withgoogle.com/intl/id_id/home/