Difussion
Digital Future Discussion is an interactive comprehensive discussion presenting CfDS researchers who discuss issues of digital society. The discussion is held offline on the spot and online through YouTube channel CfDS.
---
Difussion #79
Wacana Legalitas Rupiah Digital: Seberapa Siapkah Indonesia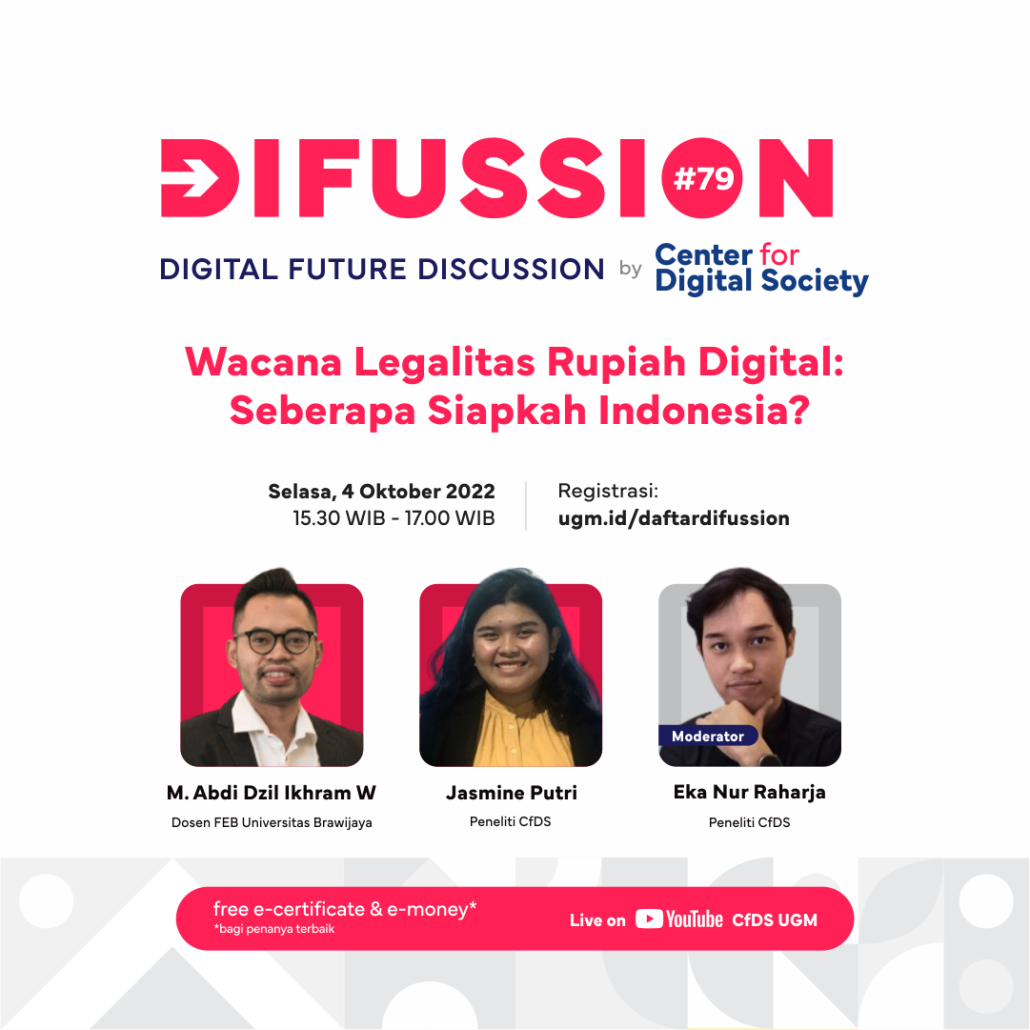 Speaker:
1. M. Abdi Dzil Ikhram W (Dosen FEB Universitas Brawijaya)
2. Jasmine Putri (Peneliti CfDS)
Moderator:
Eka Nur Raharja (Peneliti CfDS)

📅 Selasa, 4 Oktober 2022 ⏰ 15.30 WIB
📺 via YouTube Live Streaming
(Center for Digital Society – YouTube Channel)
---
Difussion #78
AI and the Policy Practices Impacting on Racial Profiling
---
Difussion #77
Menjawab Tantangan Infrastruktur dan Literasi Digital di Indonesia
---
Difussion #75
Activism Across Platforms: How Social Media Amplifies Grassroot Movements
---
Difussion #74
Idolaku Selalu Benar: Bebas Beropini dalam Kultur Fandom Online
---
Difussion #73
Keterlibatan Anak Muda dalam Digital Marketing: Bagaimana Perannya dalam Menarik Perhatian Masyarakat?